Where Orlando Gets Engaged
Everyone dreams of that special ring. Stop in Swalstead Jewelers and let us make that dream a reality. Swalstead Jewelers has been in business since 1909 and has had the pleasure of providing bridal engagement rings to many of our Orlando residents.

Our main focus is platinum bridal rings and bands, and we want to provide you with a design that you will not see anywhere else. Our loose diamond department is one of the largest in Central Florida.
At Swalstead Jewelers, we have a Certified Gemologist Appraiser, Certified Gemologist, and a Registered Jeweler on staff, and our gem lab is fully equipped to identify and grade diamonds and colored stones. Please stop by, visit our appraisial lab, and view our extensive collection of bridal rings and fashion jewelry.
Financing is provided with approved credit by Wells Fargo Financial National Bank
Apply for financing today!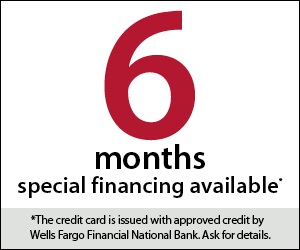 WHILE

YOU WATCH

APPRAISALS

STORE HOURS

Monday to Friday

10am to 5pm

FREE PARKING

IN OUR BUILDING